Blacksburg Brew Do Returns for the 9th Year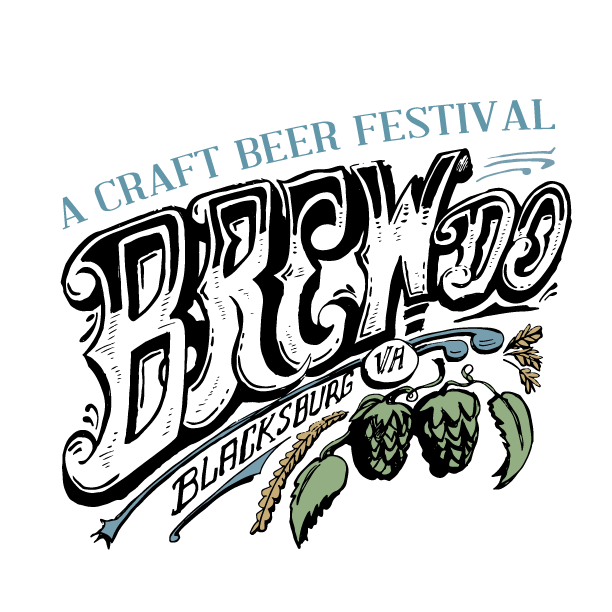 Blacksburg, Virginia, July 14, 2017– The Blacksburg Partnership, a non-profit economic development organization serving the Blacksburg area, announces plans for the 9th annual Blacksburg Brew Do festival on Saturday, October 7. This year the festival welcomes back the best in craft brewers from the Mid-Atlantic region and beyond, offering another outstanding selection of ales, lagers, stouts, pilsners, ciders, and specialty beers. Delicious food, cooking and brewing demonstrations and live entertainment will compliment a great day of beer tasting.
New this year is the option to purchase a Premier Tasting Ticket, offering attendees the chance to get a jump on the day with early access to the festival beginning at 11a.m., along with additional exclusive beer tastings not available to regular admission attendees. "We're excited to offer the Premium ticket option for our avid craft beer tasters," said President Diane Akers. "I think this change is going to give our guests a truly enhanced experience."
Brew Do takes place at 1600 Innovation Drive within the Virginia Tech Corporate Research Center (CRC). Parking will be available at the Chicken Hill lot on campus, and shuttles will run from ­­Chicken Hill to the festival grounds.
Tickets go on sale in early September at both Blacksburg Kroger stores and online at www.blacksburgbrewdo.com.
NEW THIS YEAR: Premier tasting tickets are $55 in advance and $60 at the gate, allowing ticket holders one hour early festival access to enjoy beer and food beginning at 11am instead of noon. These tickets also include access to the Premier Beer Tent which includes 6 additional exclusive beer tastings, snacks, and seating.
Regular tasting tickets are $30 in advance; $35 at the gate. NEW THIS YEAR: tasting tickets instead of wristbands. Attendees will receive tickets for 15, 4-oz beer tastings and have the ability to purchase additional tasting tickets throughout the day at designated locations on the festival grounds. These additional tickets will be available for 5 for $10.
Non-Tasting tickets are $10.
Hundreds of volunteers are needed for a variety of tasks before and during the festival.  All volunteers will receive a Blacksburg Brew Do volunteer t-shirt, a souvenir tasting glass, and access to the festival before or after their shift with six tasting tickets. To become a volunteer or learn more, visit www.blacksburgbrewdo.com/volunteer.
Save the date for Saturday, October 7, 2017, and be sure to follow the festival on Facebook and Twitter for exciting updates. For complete details, visit www.blacksburgbrewdo.com or call 540.443.2008.