BREW DO ENTERTAINS WITH COOKING AND BREWING DEMOS AND LOCAL EATS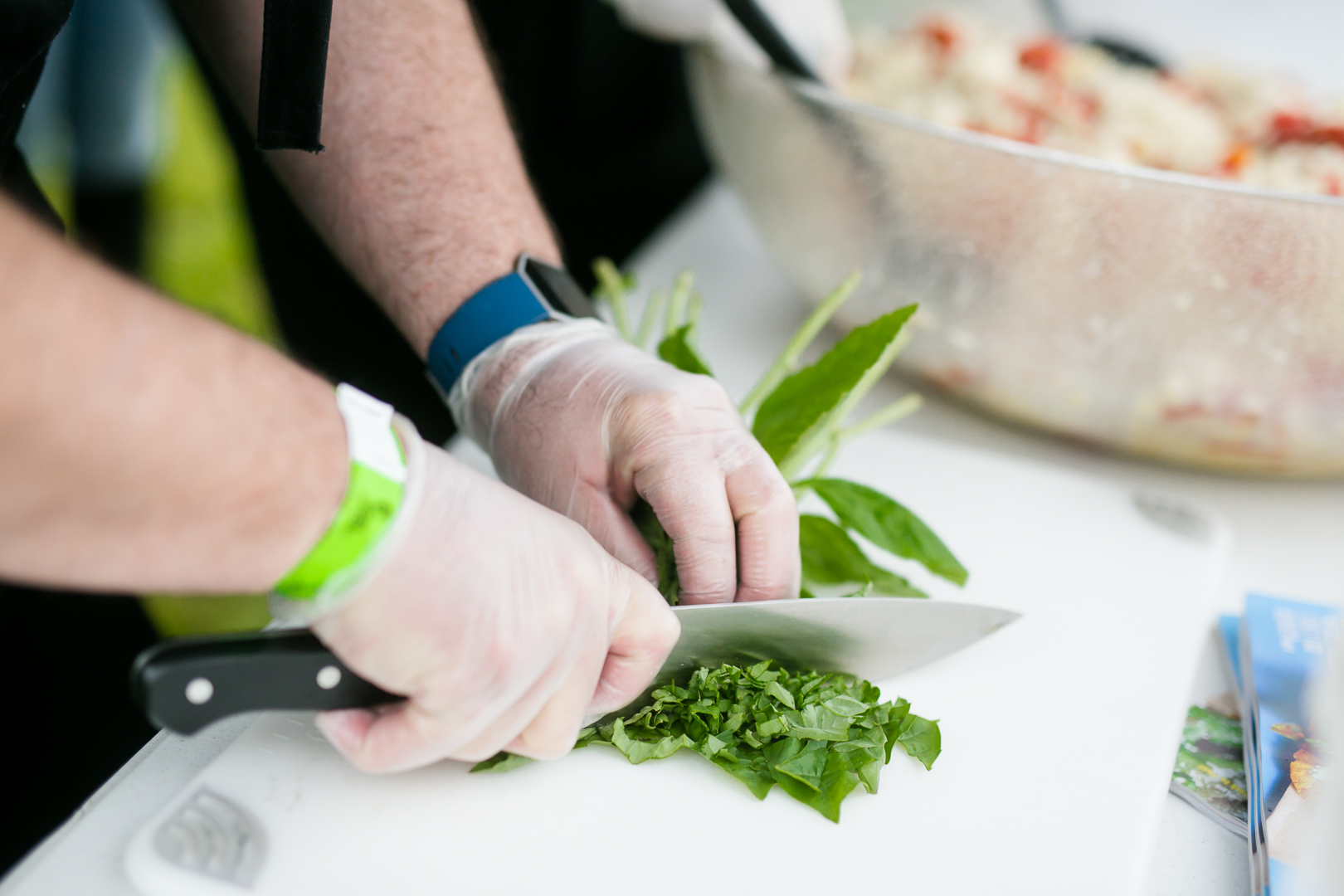 Blacksburg, Virginia, September 28, 2017– Epic times are brewing at this year's Blacksburg Brew Do, an award-winning craft beer festival held from noon-5pm on Saturday, October 7th at the Virginia Tech Corporate Research Center. The festival includes two cooking and brewing demonstration tents that will engage and entertain festival goers throughout the day.
The Cooking with Beer tent, sponsored by Kroger, will feature local chefs showcasing recipes incorporating the beloved beverage of the day. The schedule of events for the Cooking with Beer tent is as follows:
12:30                   Beer Marinated Flank Steak with Black Rice and
Roasted Beet Salad with a Cranberry Gose Vinaigrette
Chef Chris Martin, Kroger
Chef Beth Richey, First We Nourish
1:30                     Smoked Smack Onions 
Chef Nick Edwards, BBQ Treat
2:30                     Beer Cheese Soup with Andouille Sausage
Chef Chang Lei Yun, Preston's Restaurant
This year Starr Hill Brewery is sponsoring a crowd favorite, the Brew Tent. Here, local beer experts will lead discussions on beer and share their knowledge and skills on the art of homebrew. The Brew Tent schedule is as follows:
1:00                     Q&A Session with Starr Hill
Philip Drotleff, Brewer, Starr Hill Brewery
2:00                     Homebrew Demonstration: Equipment and Mashing
NRV Brewer's Guild
3:00                     Homebrew Demonstration: Boiling
NRV Brewer's Guild
3:30                     Vendor Relationships in Brewing
Thom Bradley, VT Business of Brewing
4:00                     Homebrew Demonstration: Fermentation
NRV Brewer's Guild
"Each year, we get great feedback from attendees about how much they enjoy the cooking and brewing demonstrations offered at the festival," said Blacksburg Partnership President Diane Akers. "We are thrilled that Kroger continues to sponsor the cooking area and excited to have Starr Hill Brewery onboard this year as the brew tent sponsor."
In addition to the two demonstration tents, Blacksburg Brew Do will have a variety of food options from local restaurants and food trucks.
Participating Restaurants:
BBQ Treat
Blacksburg Bagels
Bull and Bones
The Cellar
The Chocolate Spike
Creole That
Hethwood Market
Holiday Inn NRV Mall
Manns Sausage
Nomad Coffee Co.
Till & Grill
Tickets for the 9th annual Blacksburg Brew Do can be purchased here or at both Blacksburg Kroger locations. Advance purchases are recommended, as day of event tickets will sell out quickly.
For complete information about the festival, visit http://www.blacksburgbrewdo.com or follow Brew Do on Facebook and twitter at www.facebook.com/blacksburgbrewdo and @bburgbrewdo.