Blacksburg Brew Do Transportation & Parking Options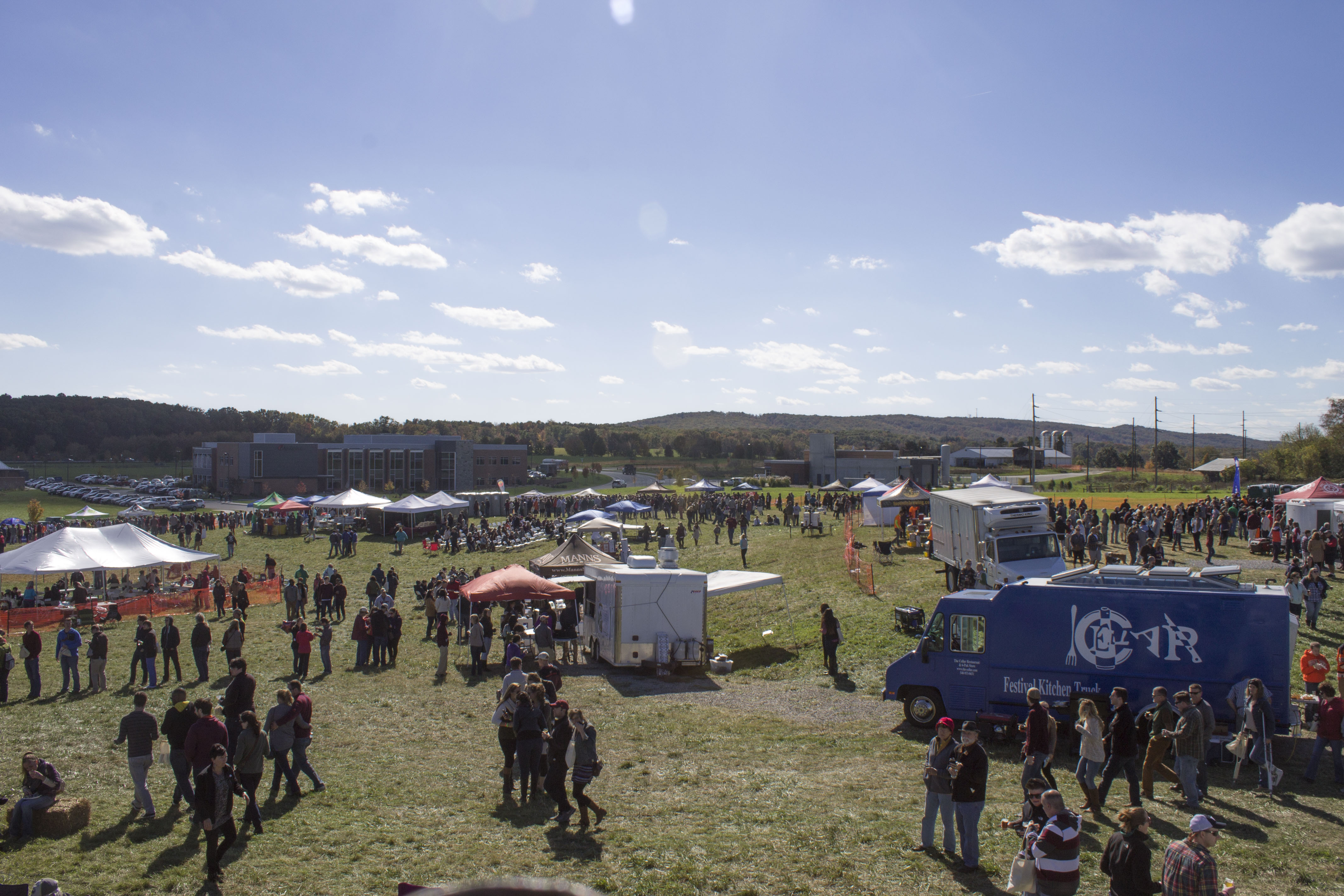 Blacksburg, Virginia, October 4, 2017– This year's festival will be held at 1600 Innovation Drive in the Virginia Tech Corporate Research Center (CRC) from Noon – 5pm (with Premier Access beginning at 11am). Attendees are asked to take advantage of the free shuttle from Virginia Tech's Chicken Hill parking lot. Mountain Valley Transportation will operate the shuttle from 10:00 am and 6:00 pm on Saturday. In addition, a special bus stop will be placed near the festival entrance for Smart Way Bus riders from Roanoke or Christiansburg. Attendee parking is not allowed in the CRC.
Festival Shuttle and Other Bus Options
Mountain Valley Transportation Shuttle – Festival parking will be available in the Upper Chicken Hill lot, located on the corner of Southgate Drive and Research Center Drive on the Virginia Tech campus. Pickup for the shuttle, provided by Mountain Valley Transportation, will be in the center of the parking lot dividing the Upper and Lower Chicken Hill lots. Drop-off and return pickup will take place at a stop at the entrance of the festival. Both stops will be marked with signs. Shuttles will run continuously from 10:00 am – 6:00 pm. Frequency will be approximately every 15 minutes, with the last pickup from the festival entrance at 6:00 pm.
Smart Way Bus from Christiansburg and Roanoke – Smart Way bus will have a special stop at the VT Corporate Research Center. The cost is only $4 per person each way. The bus will stop at the corner of Innovation Drive and Research Center Drive at 10:50am; 12:20 pm; 1:50 pm; 3:20 pm; 4:50 pm; and 5:20 pm.
Directions to the Festival and Chicken Hill Parking Lot:
Festival grounds are located at 1600 Innovation Drive, across from the Virginia Tech Montgomery Executive Airport. From I-81 North or South, take Exit 118B, Rt. 460 towards Blacksburg. Turn right on Southgate Drive. Chicken Hill will be on the right, just past the traffic light (Research Center Drive), and you will see signs for the shuttle. If traveling on foot or by bicycle turn right onto Research Center Drive and the festival will be on the right. Ride Solutions will offer a bike valet across the street from the festival entrance.
At the end of the day, don't drink and drive. Call one of the taxi services below:
• Blacksburg Hooptie Ride: 540-449-DRIV (3748)
• Text-A-Cab: 540-239-9724
• Download the UBER app on your phone.
Attendees are reminded to bring their advance purchased tickets as well as valid identification to verify age. Beer sampling will end at 4:45 pm. Guests wishing to drink alcohol must purchase a beer tasting ticket to receive a corresponding wristband.
For a list of breweries, event details, and to purchase tickets, visit www.blacksburgbrewdo.com or follow Blacksburg Brew Do on facebook and twitter at www.facebook.com/blacksburgbrewdo and @bburgbrewdo.